Hello and welcome!
My name is Jeni Hunniecutt and I'm the creator behind VetREC.
My Military Service
I joined the Virginia Army National Guard when I was 19 years old and served honorably for six years as an enlisted soldier. The military gave me a bridge between the world I was living in (rural, low-income, Appalachia) and the world I wanted (access to education, opportunity, travel, and new experiences). My service taught me discipline, adaptability, leadership, and it was the first organized setting I ever belonged to in which my success depended on my ability to communicate across difference. I served for six years and ultimately chose to separate because I felt conflict between my identities in and out of uniform (being a woman, for example). I wouldn't trade my time in the military for anything. Those six years shaped who I would later become and who I will be for the rest of my life.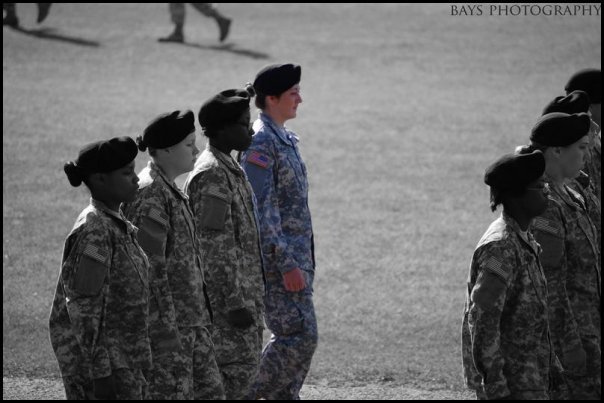 Continuing Service through Education, Research, and Advocacy
Colorado
Shortly after completing my service, I moved to Denver, Colorado for a Ph.D. program. When I first got out of the military, I didn't expect to be impacted or feel any sort of loss, especially because my service didn't include active duty time (outside of training) or a deployment. But I did feel loss, in more ways than I could have ever imagined.
Research today tells us that when people separate from the military, they experience loss of community and loss of structure. Everyone who serves feels an element of loss, regardless of what their time in service entailed (or didn't entail). I didn't know this when I separated though, and I suffered my fair share (with transition stress and mental health) through my initial few years out.
And as researchers tend to do, I started studying my own lived experience as a way to make sense of and create meaning out of my loss and hardships. I focused my research career on furthering understandings of Veteran transitions, identity, and psychosocial challenges. And I got involved in Veteran advocacy and leadership as way to rekindle purpose and continue a spirit of service. During my time in Denver, I created and helped lead a new chapter of Student Veterans of America on my campus and I served as Outreach Specialist for the newly created Sturm Specialty in Military Psychology at the University of Denver. I was also active and held leadership positions in the robust Veteran nonprofit space in Denver.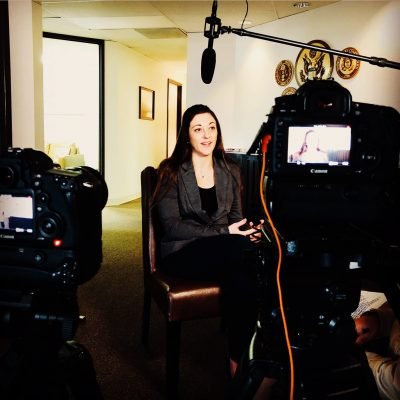 Illinois
After completing my Ph.D. in Communication Studies (2018), I moved to Champaign, Illinois to work as the inaugural Visiting Research Specialist for the University of Illinois Urbana-Champaign's Chez Veterans Center. During my time at UIUC, I also served as the Veteran Center's Assistant Director of Research Engagement and Educational Programming and held a dual title of Research Assistant Professor within the College of Applied Health Sciences. My job at UIUC was to create and direct a research infrastructure that fostered Veteran research across campus.
It was through my work at UIUC that I came to deeply understand the ecosystem of Veteran research. I was hired because UIUC had numerous faculty who wanted to do Veteran research but were struggling to recruit Veterans for their studies. Without a formal research affiliation with the US Department of Veterans Affairs (VA), researchers didn't know where to access or recruit Veterans. Lack of cultural insight and competency into Veteran communities exacerbated this issue.
I quickly learned that over half of all Veterans are not enrolled in the VA, yet the majority of national Veteran research was done with VA-Veterans. Non-VA Veterans are underrepresented in research.
I also know from my own experiences in the VSO space that increasingly, Veterans were seeking support and services in community-based organizations. Tens of thousands of nonprofit organizations focused on serving Veterans (and their families) exist across the country. And, as nonprofits focused on service delivery, many lack infrastructure or capacity to do research. Yet, they need research! Not only do they need to measure, evaluate, and report on the impact of their services and programs, but they need data and insights to inform their own organizations.
I saw a need and an opportunity: facilitate partnerships between VSOs who need research + researchers who need access to and engagement with Veterans. I became a Veteran research matchmaker.
I created a UIUC version of VetREC during my time employed there. The partnerships and collaborations I facilitated were fruitful– they led to stronger grant proposals, quicker recruitment and data collection for studies, and translatable insights influencing VSO programs and operations.
Building VetREC
I learned so much during my time working in Veteran spaces both in academia and in the community. I've created relationships and partnerships with brilliant people who are supporting and transforming Veteran communities.
I've also witnessed (and experienced) my fair share of challenges, misunderstandings, and inequities working in these spaces. All of which have brought me growth. In 2021, after about 8 years of experience under my belt, I left traditional academia to go out on my own and pursue entrepreneurship and independent scholarship. After four years doing this work at UIUC and across Illinois, I resigned from my position and committed to creating an organization that would serve Veteran studies researchers and VSOs nationwide. I knew I wanted to create a Veteran space that brought together the leaders and advocates making change in Veteran communities and the researchers working to understand needs and develop interventions with Veterans. I wanted to merge these two worlds because I see the immeasurable potential of bridging research and practice with Veteran communities.
And with that, VetREC was born. I believe in the power of knowledge to transform lives. And I know this power falls short if it's not embedded in community. I created the VetREC Community in 2022 as a virtual space that brings together Veteran advocates and leaders with Veteran studies researchers ready to learn, partner, and collaborate so we can impact Veteran communities.
In addition to being the Creator and Director of VetREC, I am also an independent Research Scholar with the Ronin Institute and still formally affiliated with the University of Illinois Urbana-Champaign as a Research Assistant Professor. Finally, I am the author of Rethinking Reintegration and Veteran Identity: A New Consciousness (2022, Palgrave MacMillan).
My credentials:
Ph.D. in Communication Studies from the University of Denver, 2018
M.A. in Professional Communication from East Tennessee State University, 2013
Author of book, Rethinking Reintegration and Veteran Identity: A New Consciousness (Palgave MacMillan, 2022)
Current Research Scholar at the Ronin Institute
Current Affiliate Research Assistant Professor within the College of Applied Health Sciences at the University of Illinois Urbana-Champaign
Woman Ambassador for Illinois Joining Forces
Former Outreach Specialist for the University of Denver's Sturm Specialty in Military Psychology, Graduate School of Professional Psychology
Certified Yoga Instructor, 200 YTT, Rishikesh, India, 2016
Thank you for Being Here
Community change doesn't happen in silos. Relationships, partnerships, and collaborations are the catalysts for creating lasting, impactful change in the lives of military Veterans and our families. Thank you for being here, for doing the work that has impact, and for being part of this change.